Crypto Farming Simulation Game CropBytes Introduces Free to Play and Earn Model
CropBytes' in-game Asset Mining feature will be the first to implement this new mechanic.
News
Free to play & earn experience is coming to CropBytes soon
CropBytes, the OG crypto farming simulation game, is looking to embrace free to play and earn model. This marks another breakthrough for the project after launching CBX mining V2 in September.
According to CropBytes, its in-game Asset Mining feature will be the first to go live with this mechanism. Currently, to mine assets, players must burn a certain amount of CBX and Pro Mix to start mining, which usually completes within a fixed period.
In the latest version, once players burn CBX and Pro Mix and start mining, the time period will be replaced with a list of mini-games required to complete the mining process. Players will be given a miner avatar, which they can assign to complete mini-games and earn CBX, the native token of CropBytes.
While CropBytes is free to get started, players usually have to buy assets to keep earning after their 7-day trial pack expires. With the new model described above, anyone can earn CBX by deploying miners to play these mini-games.
Notably, this functionality will be available through a 'Job Board' where players can view and complete mining jobs posted by other farmers. To complete them, users must assign their miners to play the mini-games required.
Upon fulfilling these jobs, players will earn a fee or reward in CBX. These CBX tokens can be sold for USDT via Exchange or used to purchase other digital items in CropBytes. Those who use their own miners to complete their own jobs will not earn any CBX in return.
As of writing, the team hasn't confirmed the date for this new mechanic. You can learn more about this P2E model in the official post here.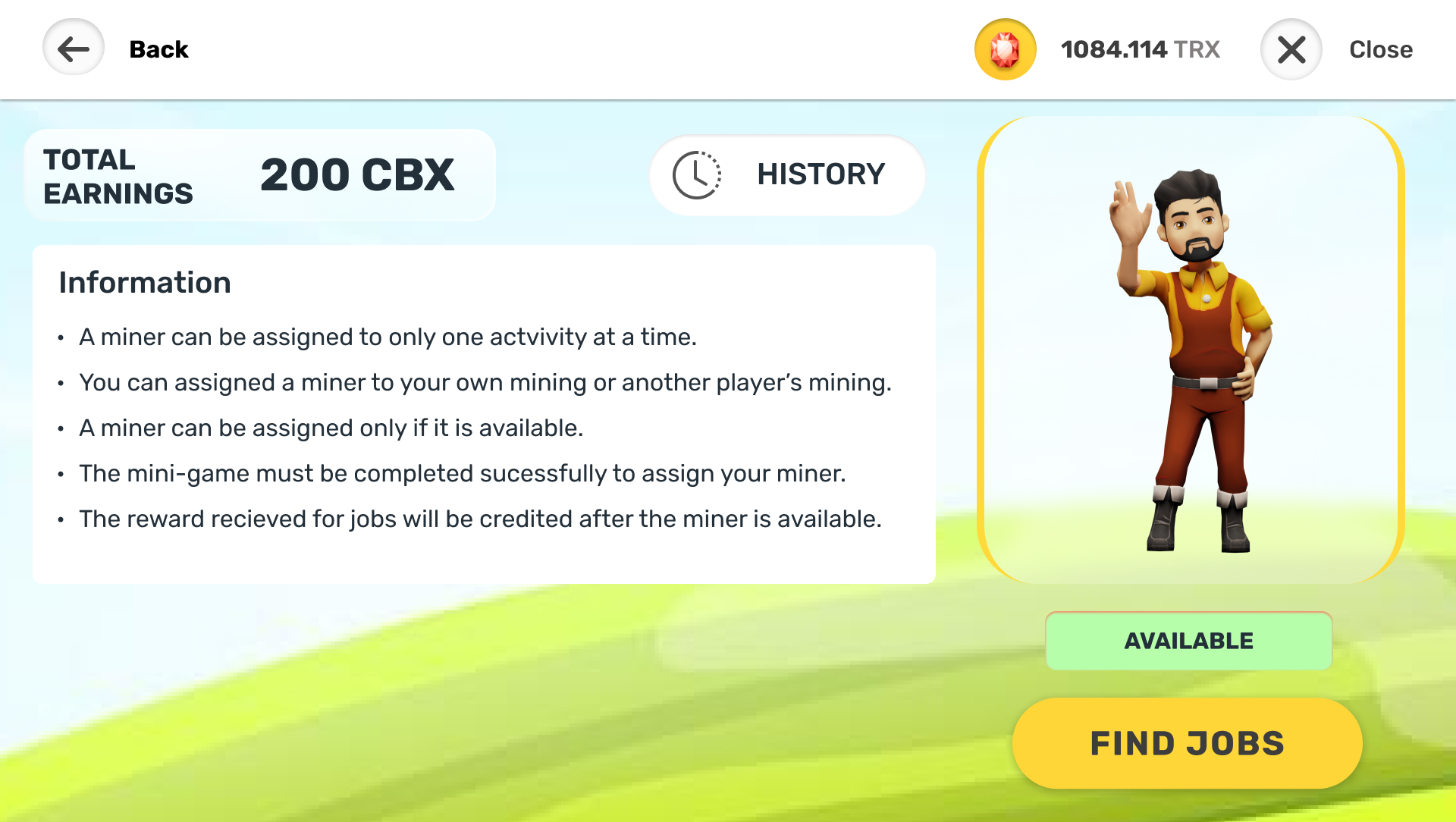 Disclaimer:

The information provided on this page do not constitute investment advice, financial advice, trading advice, or any other sort of advice and you should not treat any of the website's content as such. Individuals should do their own research before taking any actions related to the product they read about and carry full responsibility for their decisions.
---
---