5 Popular Blockchain Games on Android: A New Era of Play-and-Earn
The mobile gaming market is set to rise from $141.71 billion in 2023 to $300.47 billion by 2028. As people love having access to entertainment on the go, let's check out 5 popular Web3 games that are gaining traction on Android.
Opinion
Blockchain tech has revolutionized various industries, and the gaming world is no exception. Blockchain games, which combine traditional gaming elements with the power of blockchain, are already becoming popular among Android users. Players in these games not only enjoy immersive gameplay, but they also earn real-world prizes in the form of crypto. Here, we shall explore five of the most popular blockchain games on Android: Axie Infinity, Cyborne, Champions Arena, Gods Unchained, and Bitcoin Bounce.
Axie Infinity
Axie Infinity is one of the OG titles that has taken the blockchain gaming world by storm. Developed by Sky Mavis, this game combines elements of pet collection, battles, and resource management. Players collect and breed fantasy creatures called Axies, each with unique attributes and abilities. These Axies can be trained and entered into battles, earning $SLP and $AXS tokens. What's more, these Axies serve as gateways to other primary and third-party games on Mavis Hub, the proprietary game launcher of Sky Mavis.
The play-and-earn aspect of Axie Infinity has garnered massive attention. Players can sell, trade, or breed their Axies and in-game assets or resources, earning crypto for their efforts. This innovative approach has created a thriving community and has made Axie Infinity one of the most popular blockchain games on Android.
Cyborne
Next, Cyborne is a futuristic blockchain shooter in the likes of Call of Duty and Counterstrike. Developed by OmniaVerse, the game immerses players in a dystopian cyberpunk world where they take on the role of gunfighters. The third-person shooter (TPS) features stunning visuals and a complex narrative, making it an engaging gameplay experience.
What distinguishes Cyborne is its simple reward mechanics. During the match, players acquire $BLOCK tokens (0.0001 $BLOCK for every kill), the main utility token of Apex Blockchain that hosts the game. The fusion of blockchain and gaming features makes Cyborne a standout choice for Android users.
Champions Arena
Champions Arena, on the other hand, is a blockchain RPG on Gala Games that allows players to lead a team of powerful heroes into battles. Created by ONEUNIVERSE, the game leverages blockchain tech to ensure that every character is a unique NFT, meaning players have true ownership of their in-game assets.
Champions Arena's play-and-earn feature allows players to earn rewards by engaging in battles with their NFTs. Players will receive Victory Points for each match won in the Arena (with NFT heroes), which will be converted into $GALA tokens every day. While NFT Champions is an investment, it will introduce an NFT rental system by November 2023, allowing free players to earn tokens without holding any NFTs. The turn-based RPG is a testament to how blockchain can enhance the gameplay experience while providing players with real-world value.
Gods Unchained
Coming up next is Gods Unchained, an OG trading card game that combines strategic gameplay with NFTs. Developed by Immutable, this game allows players to collect and trade cards in the form of NFTs on the Ethereum blockchain. Each card has its own rarity and abilities, making card collection and deck building a strategic endeavor.
One of the standout features of Gods Unchained is its competitive scene, with regular tournaments and events where players can win crypto prizes. The game is powered by the $GODS token, which can be obtained by completing daily objectives or winning Ranked matches. While the mobile version is not yet available, there are plans for a soft launch later this year.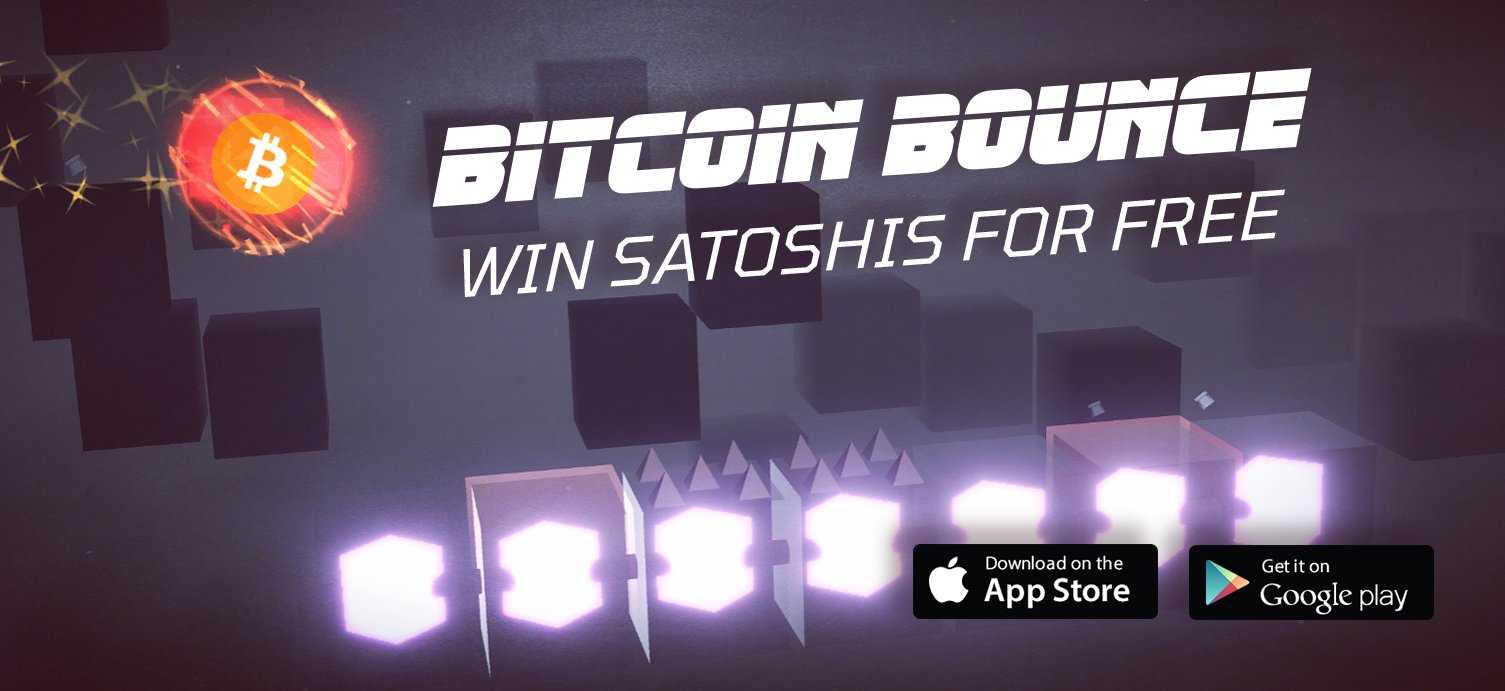 Bitcoin Bounce
Lastly, Bitcoin Bounce is a blockchain-based casual game that brings the excitement of crypto farming to Android devices. Developed by THNDR Games, the mobile title offers a simple yet addictive gameplay experience where players control a bouncing ball and try to collect as much Bitcoin as they can by bouncing off platforms.
The unique feature of this game is its reward system. Players can earn real Bitcoin ($BTC) by playing the game, with the amount of $BTC received directly proportional to their in-game performance. This makes Bitcoin Bounce a fun and accessible way for newcomers in the crypto world to get started while having fun.
No doubt, Web3 has ushered in a new era of mobile gaming, where users can enjoy immersive gameplay while earning real-world rewards. Axie Infinity, Cyborne, Champions Arena, Gods Unchained, and Bitcoin Bounce are some of the blockchain games that offer unique experiences and opportunities for players to earn from their gaming skills. As the blockchain gaming biz expands, Android fans can expect to see even more fascinating titles joining this new genre down the road.
Disclaimer:

The information provided on this page do not constitute investment advice, financial advice, trading advice, or any other sort of advice and you should not treat any of the website's content as such. Individuals should do their own research before taking any actions related to the product they read about and carry full responsibility for their decisions.
---
---