Aurory Tactics Launches in Open Alpha with Rank-Based Matchmaking and Rewards
Players can try out this tactical RPG with free Nefties given and earn tokens, XP, or NFTs upon winning a match.
News
Aurory is now live in public alpha with rank-based PvP gameplay
In case you didn't get the memo, Solana-based JRPG Aurory has launched its PvP game - Aurory Tactics - in open alpha!
The free-to-play title is accessible to anyone with a Solana wallet - no NFTs or tokens are required. Along with the launch, the team has introduced rank-based matchmaking and rewards to kick off this Alpha Season.
Aurory Tactics is a turn-based strategy game in which two teams fight using 3 Nefties per team on a battleground grid. The goal is to take out all Nefties in the opposing team, with the winner receiving tokens, XP, and even Nefty eggs as a reward.
In the official game, you must own at least three Nefty NFTs to join PvP fights. But for this playtest, free Nefties will be provided, allowing players to mix and match to find their best combo. A rank-based matchmaking system is now in place, allowing players to be matched with opponents of a similar rating.
In terms of token rewards, players will receive either OKA or TOKE (off-chain sub-currencies) upon winning a match in Aurory Tactics. OKA is earned by Nefty NFT owners, while TOKE is earned by free-to-play gamers. All sub-currencies will be converted into $AURY and distributed weekly to players.
With a rank-based reward system, the number of OKA and TOKE rewards will vary depending on players' rating scores. The more they win, the higher their rankings. As shown below, OKA and TOKE rewards will increase significantly after players have reached a certain rating.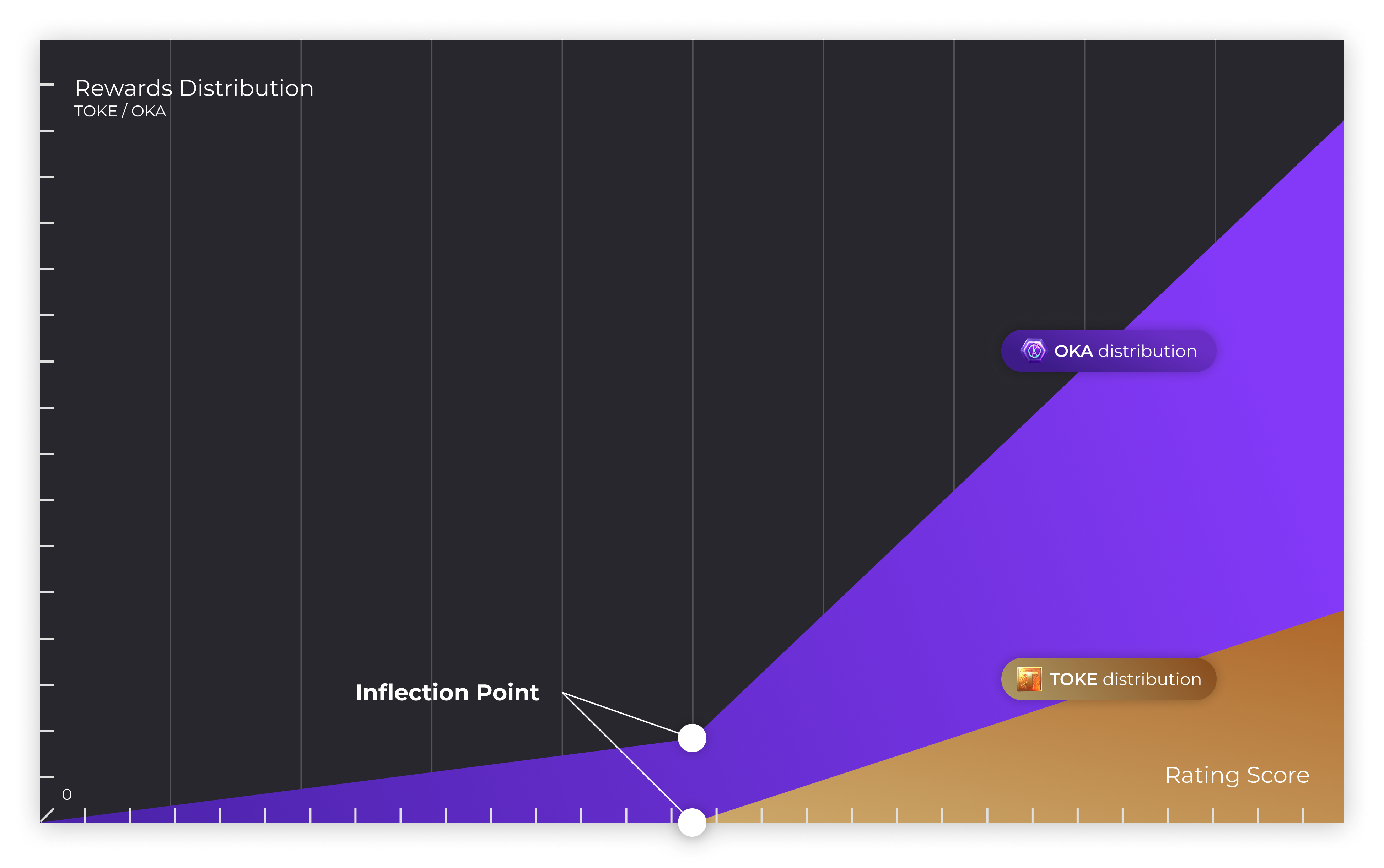 On top of that, there's an Uncertainty factor affecting players' new ratings after a match. This is especially true for new accounts with few or no games and accounts that went through a rank reset. The greater the Uncertainty, the greater the score variation.
If you're a fan of strategy games, why not give Aurory a try? This blockchain RPG is now live in alpha, as shown in the tweet below:
Disclaimer:

The information provided on this page do not constitute investment advice, financial advice, trading advice, or any other sort of advice and you should not treat any of the website's content as such. Individuals should do their own research before taking any actions related to the product they read about and carry full responsibility for their decisions.
---
---