Big Time Preseason is Launching Soon: Here's What You Need to Know
The ARPG will soon enter Preseason, allowing players to build their virtual economy while defeating enemies through time and space.
News
Get ready to play and earn in Big Time's Preseason
Big Time – a multiplayer action RPG – is poised to kick off its in-game economy via a Preseason launch after gaining traction as one of the most promising blockchain-native games. The upcoming release brings a host of exciting updates, including the ability to craft unique cosmetics and collect $BIGTIME tokens, as well as access to Mystery Boxes, Prestige Portals, and rentable workshop NFTs. Players will be able to use these assets to build their creator economy in Big Time.
Currently, there's no set date or duration for the preseason. However, the team has assured that this grand launch is "just around the corner" and that players with existing access will be allowed to participate. This includes anyone with a Gold, Silver, or Jade Pass, SPACE NFT holders, and those who earned rank 20 in any patch. Here's what to expect from Preseason:
Craft unique cosmetics and collect $BIGTIME tokens
In essence, Big Time is an open-world MMO that works predominantly on a cosmetic-driven economy. Players are empowered to craft cosmetics and control the creation and selling of in-game items, thus building their virtual economy by taking part in various gameplay.
In Preseason, players can build unique weapons and armor cosmetics using their workshop NFTs: Forge, Armory, and Time Warden. Forge allows holders to craft and upgrade their weapon NFTs, while Armory allows holders to create visually distinct armor pieces to customize their alter ego in Big Time. On the other hand, Time Wardens allow users to craft Hourglasses, which will generate $BIGTIME, the main utility token of the Big Time universe.
$BIGTIME tokens are required to craft, refine, and upgrade collectibles at the Forge and Armory, as well as access Prestige Portals, which are special gateways to in-game battles with higher NFT drops. It should be noted that workshops should be equipped with a SPACE NFT to be functional, which is basically a virtual plot in Big Time serving as the player's personal metaverse.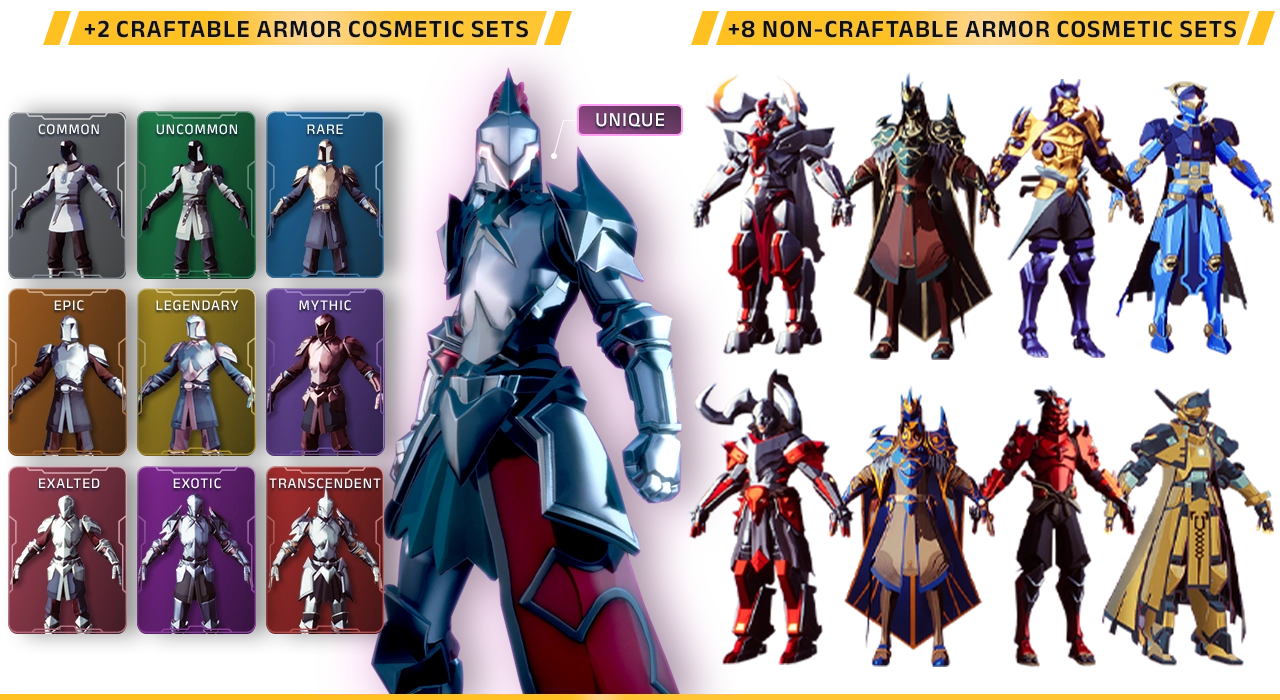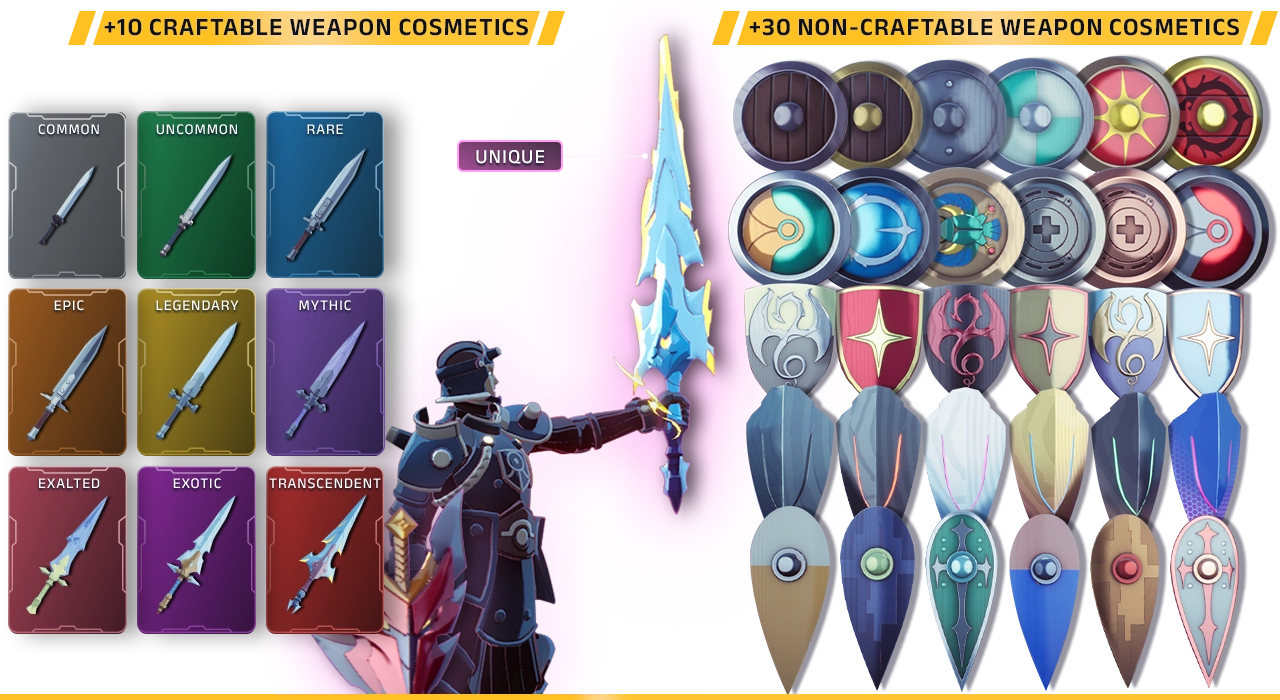 Access Prestige Portals for better rewards
In Big Time, players will venture into different portals to defeat enemies and complete different goals. With the ability to craft unique cosmetics, players can access Prestige Portals, which are exclusive gateways with higher drop rates for Time Crystals, $BIGTIME, Cosmetic Shards, Bonus Roll Chips, and NFT skins.
To enter these portals, players must fulfill the cosmetic requirements and pay an entry fee in $BIGTIME or Time Crystals. These special gateways allow players to embark on new adventure instances, complete challenges, and defeat bosses to collect the ultimate prize. Prior to entering the portal, players can modify their gameplay and cosmetic drops via a bonus roll mechanism.
Rentable workshop NFTs
On top of that, guilds and players can now rent out their workshop NFTs via Open Loot in preparation for the Preseason. Those who do not own a Forge, Armory, or Time Warden will still be able to craft collectibles, participate in the game, and sell their creations on Open Loot.
However, players must pay an upfront cost to rent these NFTs. It remains to be seen whether more rental options will be available, such as revenue splits with no upfront fees. This allows more people to discover Big Time's immersive universe while bringing the blockchain MMO to a wider audience.
Open Mystery Boxes and craft your way
Eager fans can also open their Mystery Boxes to discover what's inside. Most of them will contain utility NFTs such as Forge, Armory, and Time Warden. Depending on the type of boxes, some of them may have higher chances of dropping rare NFTs. For instance, an Early Access (EAL) Mystery Box has a 37% chance of dropping Legendary Forge, Armory, or Time Warden, as compared to only 12.9% in a Holiday Box. Players can view the drop rates here and choose the one that fits their budget.
To learn more about Big Time and how to get started in this MMO, be sure to check out our comprehensive guide.
Disclaimer:

The information provided on this page do not constitute investment advice, financial advice, trading advice, or any other sort of advice and you should not treat any of the website's content as such. Individuals should do their own research before taking any actions related to the product they read about and carry full responsibility for their decisions.
---
---