Bridgeworld Rolls Out New Harvester, Thundermane, to Boost MAGIC Emission
The new Harvester allows players to stake in-game NFTs and resources such as Metabolic Boosters, characters, and Ancient Permits to earn more $MAGIC tokens.
News
Get ready to earn more $MAGIC with Thundermane
Bridgeworld, a strategic commerce game that forms part of Treasure's blockchain metaverse, has added Thundermane, a new Harvester that boosts players' $MAGIC earnings.
Harvesters are timeless creatures in Bridgeworld with an innate ability to seek and absorb the magical essence known as $MAGIC. Players can channel the consumed $MAGIC for their own use by affixing Ancient Permits (NFT passes) to these majestic beasts. Prior to Thundermane, the game already had six other Harvesters: Asiterra, Kameji, Lupus Magus, Afarit, Shinoba, and Emerion. Each Harvester has its own mining power, determined by the number of Metabolic Boosters, Legions, and Ancient Permits staked by the gamers.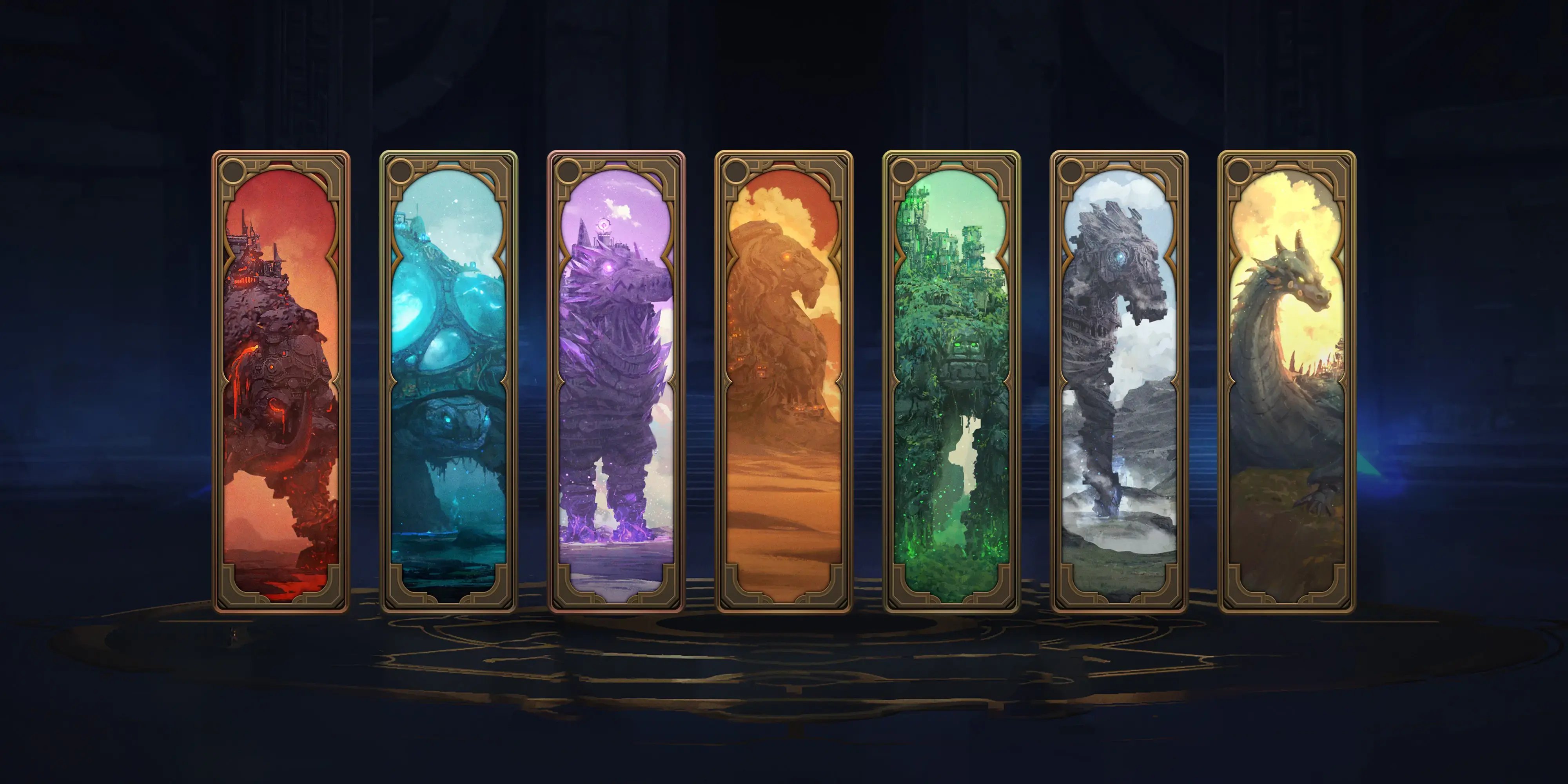 Players of Knight Of The Eth (KOTE) and Mydsummer Madness can now obtain their Ancient Permits to bond them with Thundermane and compete in the Harvester Wars for $MAGIC emissions. These Permits are also available to Oathkeeper's Insignia holders and leaderboard winners via the Treasure platform. Players can also obtain one through the Treasure DAO Marketplace.
Per the latest update, gamers can stake Ancient Permits, characters, and other assets with Thundermane. Users can stake up to 2,000 $MAGIC per Ancient Permit to earn $MAGIC emissions, with a maximum of 20 Permits (40,000 $MAGIC) per wallet. Blightfell players can also stake Treasures, Metabolic Boosters, Squires, and more to boost the Harvester, as shown below. It should be noted that the boost rate for Metabolic Boosters should be 20-30% (not 35%).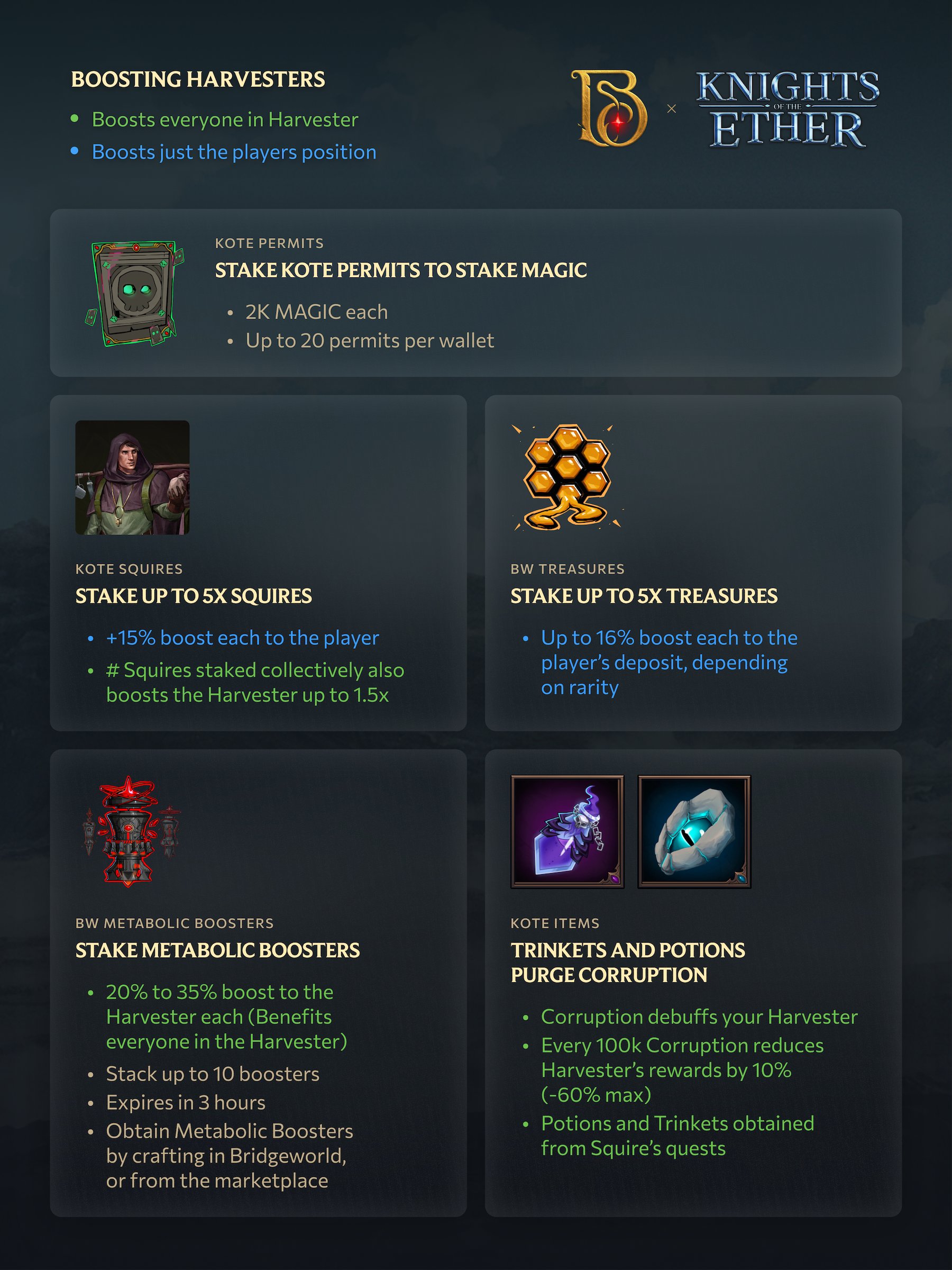 To learn more about the intricacy of Harvesters and the overall Bridgeworld dynamics, check out the official game guide here.
Disclaimer:

The information provided on this page do not constitute investment advice, financial advice, trading advice, or any other sort of advice and you should not treat any of the website's content as such. Individuals should do their own research before taking any actions related to the product they read about and carry full responsibility for their decisions.
---
---