Farming Tales Kicks Off its Long-Awaited PvE Task System
The long-anticipated gameplay will allow users to earn exclusive NFTs and real-life items by trading in their virtual crops.
News
A PvE Task System is now available in the world of Farming Tales
Farming Tales, an NFT farming simulator game, has introduced a new feature called the Task System. The long-anticipated gameplay allows users to earn exclusive NFTs by trading in their virtual crops.
As of now, these in-game tasks are available at the Trader's building, located near the Carpenter and Blacksmith in New Waxchester - the main town of Farming Tales. Players only need to prepare the required tools and products to exchange for special items with the Trader.
After completing a task, all rewards will be automatically sent to the players' wallets. There are several in-game tasks available, such as preparing 200 Hen Eggs for 10 Iron Chunks, 120 Goose Eggs for 12 Coal, and 17 Farm Tools for 1 Peach Tree. Peach Tree is one of the rarest NFTs in the game, as there are only 100 of them in total.
Besides that, there are two upcoming major quests offering special prizes linked to real-life items. The first quest involves exchanging an extensive list of goods for an Olive Tree NFT. The required items are Vegetable Nuts, Bread, Beer, Nails, Brown Sugar, White Sugar, Fish Fillet, Corn Flakes, Shirt, Grappa, Royal Jelly, and Butter. Each Olive Tree will be stakable and linked to real-life olive oil production.
The next major quest will involve shoes, which will begin on January 9th. While there's not much info about it, those who manage to complete it will be given an NFT shoe. Interestingly, owners will be able to redeem this NFT for a pair of real-life Farming Tales sneakers - crafted by an Italian artisan!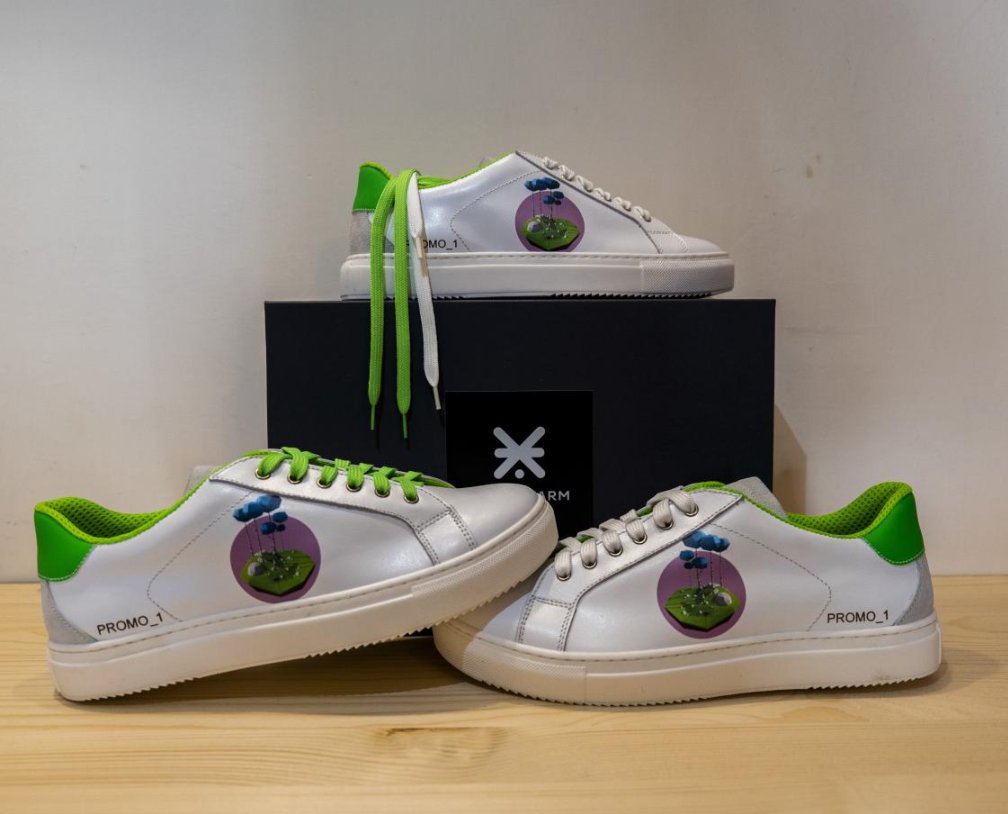 Farming Tales is a play-to-earn, crypto farming simulation game with many of its NFTs tied to real-life products from real farms. It was first developed to help small farmers and entrepreneurs whose livelihoods were impacted by the Covid-19 pandemic. Players can earn cryptocurrencies, NFTs, and IRL items, by supporting real-life agriculture production through the game.
Disclaimer:

The information provided on this page do not constitute investment advice, financial advice, trading advice, or any other sort of advice and you should not treat any of the website's content as such. Individuals should do their own research before taking any actions related to the product they read about and carry full responsibility for their decisions.
---
---