How to Play Pixels: A Top Blockchain Farming Sim Coming to Ronin
Pixels, a free-to-play farming MMO, has been gaining traction among Web3 gamers. Here's how to start your farming empire in Pixels and earn crypto rewards for doing so.
Guide
What is Pixels?
Inspired by Stardew Valley and Runescape, Pixels is a blockchain farming MMO that has garnered over 100k monthly active wallets and 5k DAU. Its impressive traction is mainly attributed to its vibrant gameplay and shared economy, with the option to play as your NFTs.
Built with play-to-earn mechanics, Pixels is also free to play, allowing anyone to create their farming empire. The gameplay revolves around farming, gathering resources, and customizing virtual plots where players can interact with and earn rewards.
How to get started with Pixels?
To begin, head to the live game portal and connect with your MetaMask wallet or log in via Phone or Email.
If you choose to connect with MetaMask, you can play with your NFT assets in the game. If you don't have any NFTs to play with, you will proceed to customize your free-to-play character. Those who own one of the integrated NFT avatars can go ahead and play with them. Here's a list of 50+ NFT collections partnering with Pixels.
Complete in-game tutorials
Once you're in, you will be guided through a series of tutorials and in-game quests, starting with a Farming Tutorial by Barney, the farmer NPC. He'll show you how to farm, use items in your backpack, and manage your avatar's energy.
In the end, you'll receive a 10 $BERRY reward and 6 popberry seeds before unlocking more tutorials, such as the Plot Tutorial by Ranger Dale, and learning how to sell your crops to Hazel, an NPC at Buck's Galore, for $BERRY tokens.
Now that you have the Popberry seeds, you must plant Popberries on a player's land. To do this, head over to the Infiniportal in Dale's office. Then, travel to Farm#3056 to grow your crops. Farm#3056 is a type of Space Land that gives out all sorts of resources. Make sure to Bookmark it, as this plot will be very useful for all of your farming efforts in Pixels.
Once you arrive, pick 6 plots to plant your Popberry seeds. Make sure to water them and wait for a few seconds to harvest them.
Once done, hit "Land and Bookmarks" in the top left corner and select "Go to Terravilla." This is one of the common ways to travel in Pixels.
Earning your first $BERRY
The Terravilla town is the heart of Pixels. Here, players can interact with each other and talk to other NPCs, as well as trade their hard-earned resources for $BERRY. Make sure to look for the "View Map" display to find your way. It shouldn't take too long to reach Buck's Galore on the eastern side of the town square.
Look for Hazel at Buck's Galore and sell your Popberries for 3 $BERRY each. This will give you 18 $BERRY, which can be used to purchase even more seeds to grow Popberries. Repeat this step until you've earned enough $BERRY to buy a Chicken or a Drill that allows you to gather crafting materials. You can also trade with other players through the Buck's Market. Complete the rest of the tutorials (woodchopping, cooking, crafting, etc.) and grind until Level 5 (at least) for better rewards.
Virtual plots in Pixels
There are 3 different types of farmlands here:
Free Plots: Also known as Specks, which allow players to engage in basic farming activities. You can buy one with 100 $BERRY each. However, Free Plots offer little functionality and provide far less yield than other types.
Rented Plots: Rented Plots give players more freedom, better yield, and space for decorative purposes. The only downside is that the player has to rent them out, forfeiting a significant amount of their gains.
Owned Plots (NFTs): Lastly, owned plots give the player additional space, functionality, and the highest yield of all types. There are only 5,000 NFT lands, each with its own traits. It's recommended to focus on those with higher ratings for Coop, Windmill, and Tree Density. You can get one from OpenSea by clicking here.
How to regain Energy
It's crucial to recharge your Energy before performing any in-game actions. To do this, head to Farm#3056 and look for this portal, which will take you to the Sauna, where you can regenerate Energy for free (4 Energy per minute). You can also replenish your energy levels by consuming Energy Drinks.
Pixels' tokenomics
The game runs on a dual-token model, with $BERRY as the primary in-game token and $PIXEL as a premium currency.
$BERRY can be earned by farming and selling resources and can be used to purchase in-game items, while $PIXEL will be given out as daily rewards to active players in the ecosystem. These include those who complete the daily reward missions and provide user-generated content for the game.
Neither token has a capped supply. However, only 100k $PIXEL will be minted each day. The $PIXEL token is not yet available as of writing.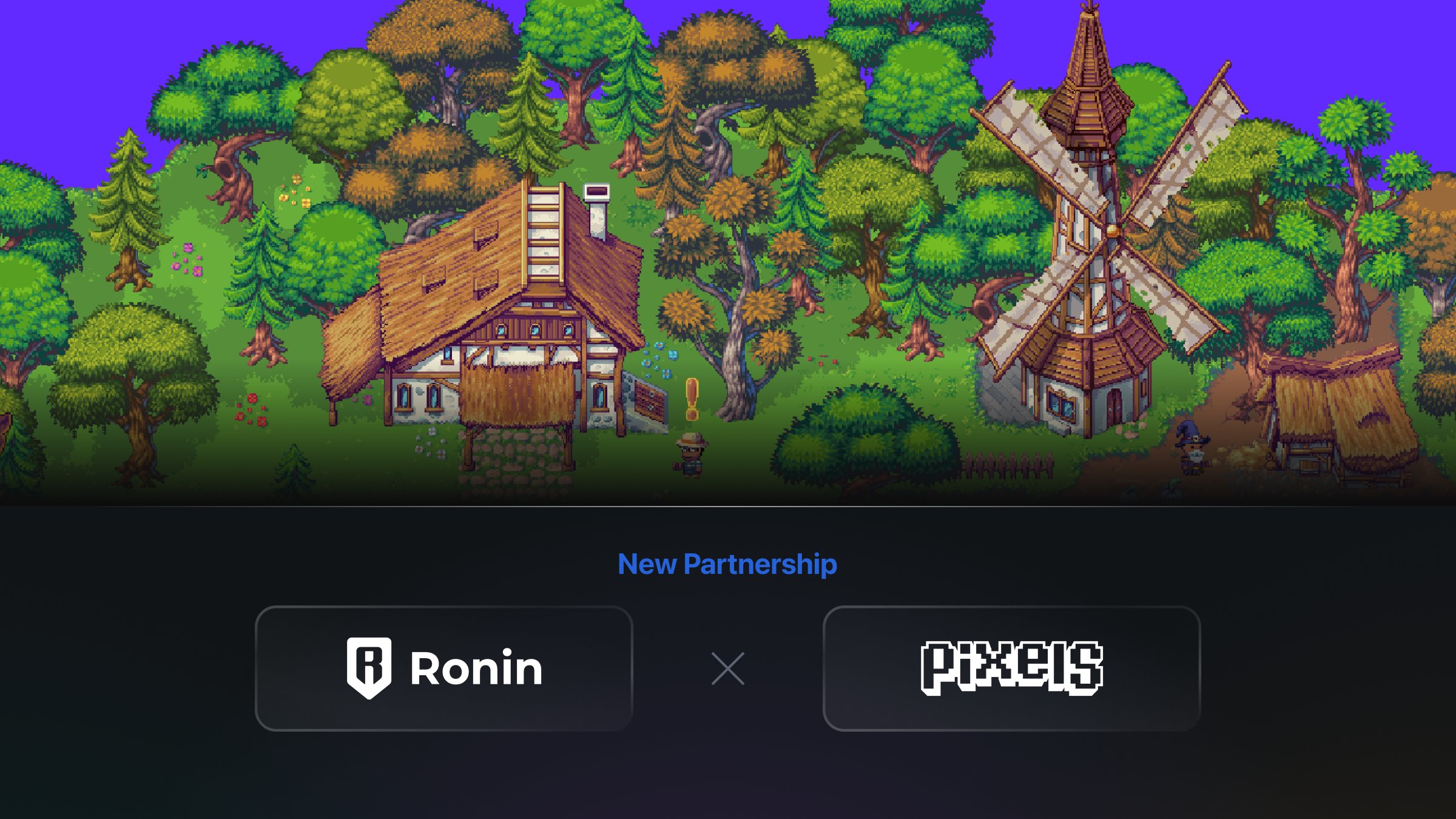 Moving to the Ronin Chain
In September 2023, Pixels announced its departure from Polygon in favor of the Ronin Network, a blockchain gaming chain known for powering the Axie Infinity ecosystem and other blockbuster titles like The Machines Arena and Battle Bears. The migration is set to introduce Pixels to a broader audience while allowing players to swap their $BERRY to USDC on Katana, a decentralized exchange (DEX) on Ronin.
Disclaimer:

The information provided on this page do not constitute investment advice, financial advice, trading advice, or any other sort of advice and you should not treat any of the website's content as such. Individuals should do their own research before taking any actions related to the product they read about and carry full responsibility for their decisions.
---
---