Microsoft Edge is Reportedly Testing Web3 Wallet Integration
The tech titan is apparently testing a built-in crypto wallet that allows users to transact NFTs and cryptocurrency through the Edge browser.
News
It seems that Microsoft is testing a built-in crypto wallet on Edge
Albacore, a software documenter and tech info leaker, recently tweeted a series of screenshots that appeared to be early versions of the Edge browser integrated with Microsoft's built-in crypto wallet.
According to reports, the tech giant is testing a non-custodial wallet on Edge that gives users full control over their private keys and associated funds. The wallet also appears to be built with security features that protect users from "unsecure addresses or apps."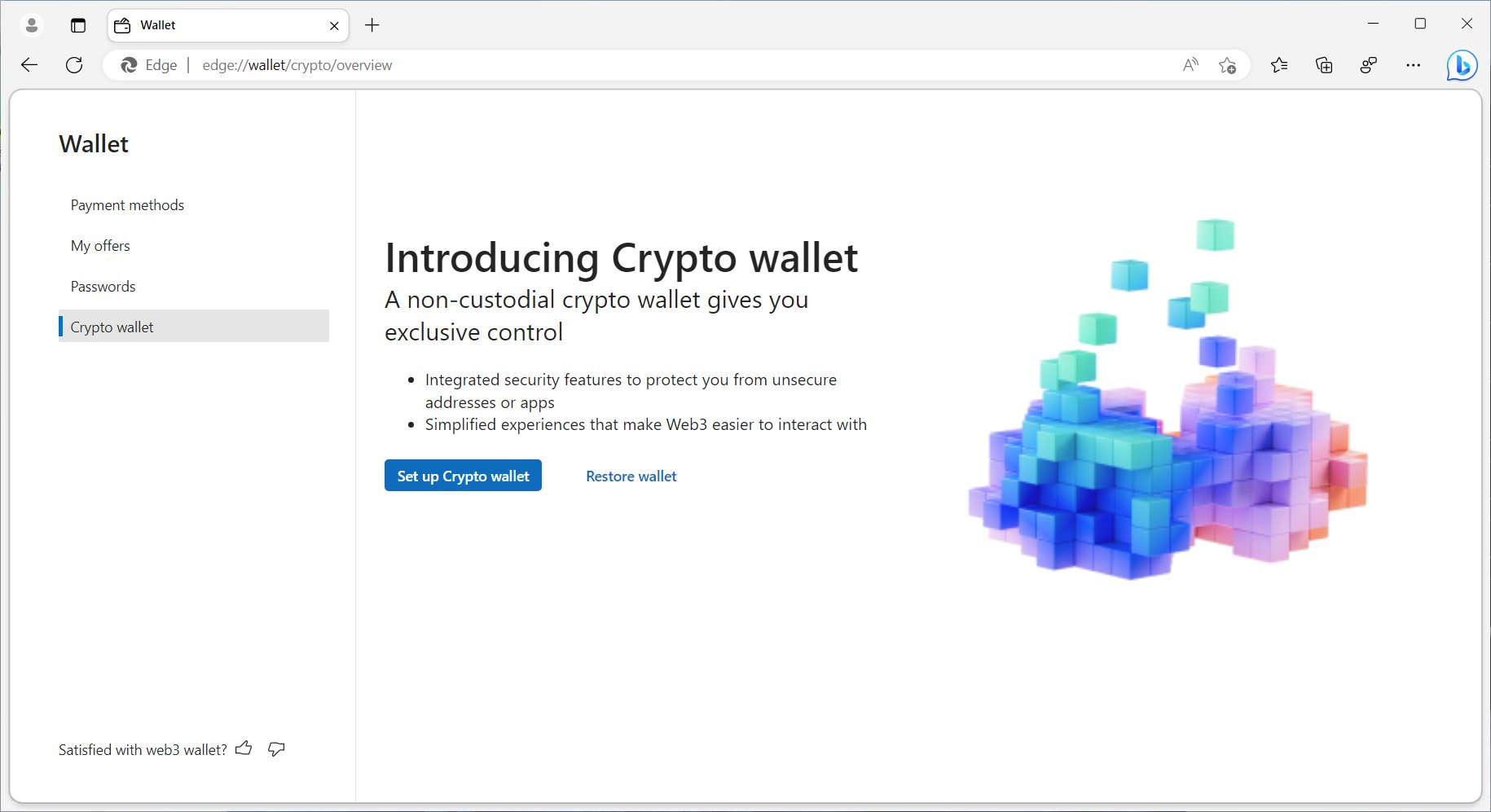 The screenshots by Albacore also depict a user interface for the cryptocurrency wallet, a decentralized application explorer, a news feed, and the ability to buy crypto via crypto exchange Coinbase and Web3 infrastructure firm MoonPay.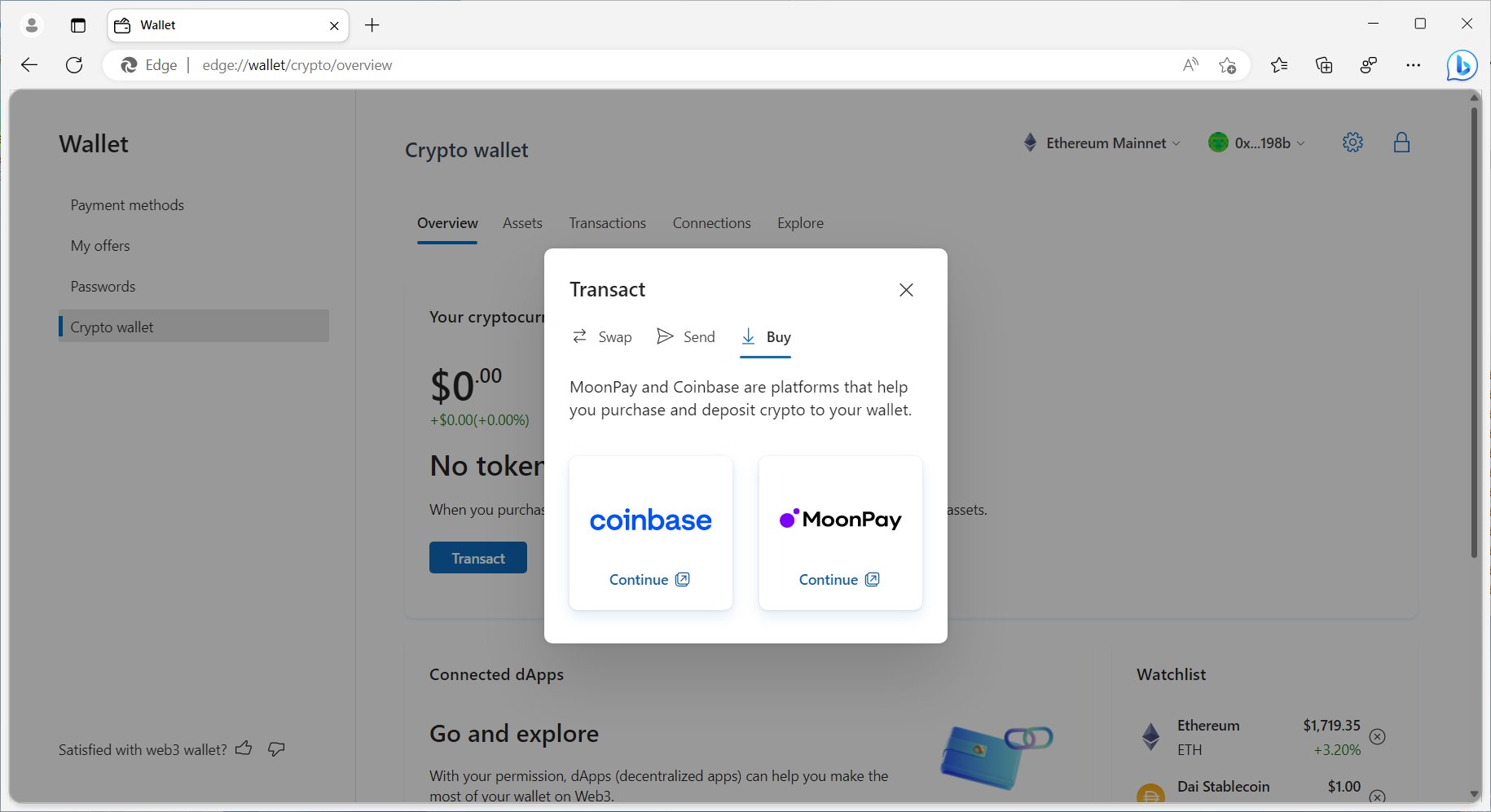 As for NFTs, the wallet doesn't seem to have any extended functionality for these tokens, as the UI simply states: "browse different marketplaces to find your first NFT, as you build your collection of NFTs, we'll organize them here."
Even so, Albacore confirmed to Decrypt that the Edge wallet works properly. "Considering I was able to use it just fine I'd imagine that a rollout is not out of question," the researcher told Decrypt in an interview. "[I] would hope that if it was a tiny trial they wouldn't bother deploying the services to production."
Many internet users often condemn the use of crypto and NFTs in technological applications. However, some believe that the latest move by Microsoft is an attempt to significantly expand the offerings and capabilities of Edge.
In terms of gaming, there seems to be a love-hate relationship between Microsoft and NFTs. Last July, the company's Mojang Studios banned NFT integration on Minecraft, which prompted NFT Worlds to build their gaming ecosystem elsewhere. After three months, the company's venture arm M12 led a $20 million strategic round into Space and Time, a Web3 data warehouse, before investing in MIR4 creator Wemade through a $46 million funding round.
Disclaimer:

The information provided on this page do not constitute investment advice, financial advice, trading advice, or any other sort of advice and you should not treat any of the website's content as such. Individuals should do their own research before taking any actions related to the product they read about and carry full responsibility for their decisions.
---
---