NFL Rivals Kicks Off the Autumn Rush Event
Get ready to dive into Autumn Rush with exciting NFL gaming, which offers exclusive player cards and thrilling challenges.
News
In a delightful twist, NFL Rivals has ushered in the season of falling leaves and pumpkin spice lattes with its latest program – Autumn Rush. Football enthusiasts and gamers alike are in for a treat as the event offers various activities and rewards.
Autumn Rush, much like the popular Monster Smash program, will feature a weekly rotation of events throughout the fall season. Two fan-favorite events have undergone a thematic transformation: Costume Party has been replaced by The Roaster, and Trick or Treat is now known as The Gravy Boat.
Starting every Tuesday, The Roaster requires players to possess a specific base card for entry, available through the Connect Store. The Gravy Boat events will be open to all players. Competitive events, offering limited edition (LE) cards as prizes, will kick off every Saturday, providing extra challenges.
One notable highlight is the Mythical Card prize. Gamers are encouraged to save their Acorns diligently, as this rare token promises to be a coveted treasure. However, if the Mythical card proves elusive, players can still look forward to securing Legendaries, Epic LE cards, and Blueprints, all with limited availability, along with special packs and base cards on the Connect Store, all purchasable with Acorns.
The player lineup for Autumn Rush is nothing short of impressive, featuring both Legendary and Epic cards. Among the Legendary players to look out for are Jonathan Taylor, Michael Thomas, Josh Allen, and Quenton Nelson, while the Epic roster includes Travis Etienne Jr., Brian Burns, and Dak Prescott.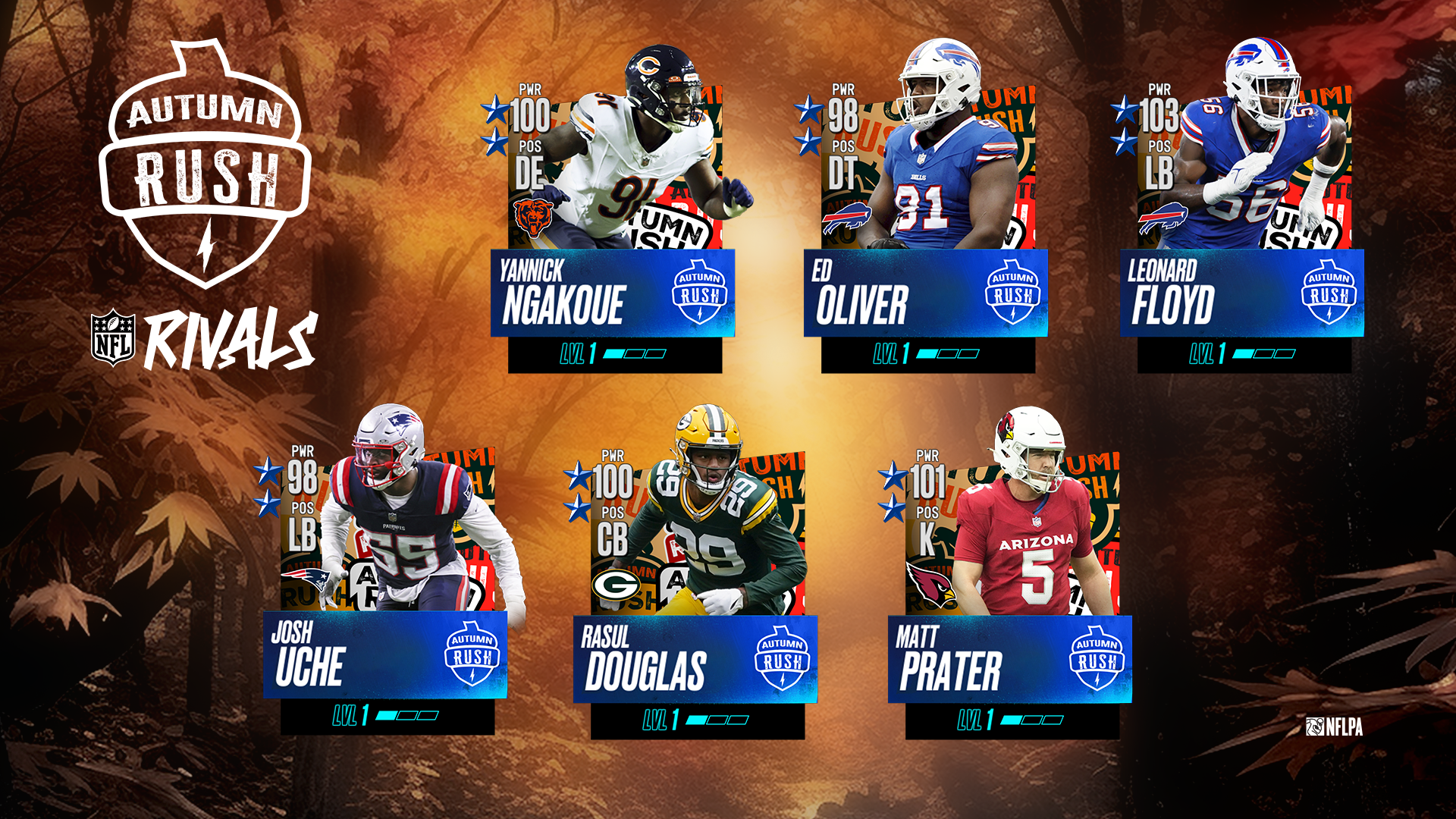 For those seeking an upper hand, the event offers Mythical, Legendary, and Epic chase players, including Derwin James Jr., Matthew Stafford, and DeAndre Hopkins. These players promise to be game-changers and are highly sought-after in any team.
NFL Rivals is also shaking things up by replacing Candy, the program's previous currency, with Acorns, aligning with the autumn theme. Players have one week to convert their Candy into Acorns at a rate of 4:1, making the most out of their resources.
The Autumn Rush event runs from November 2nd to December 7th, giving players ample time to dive into the autumn festivities.
Disclaimer:

The information provided on this page do not constitute investment advice, financial advice, trading advice, or any other sort of advice and you should not treat any of the website's content as such. Individuals should do their own research before taking any actions related to the product they read about and carry full responsibility for their decisions.
---
---