Rumble Kong League Kicks Off its Much-Awaited Alpha Test
The game is now open to anyone with a Kong or Rookie NFT and will be accessible until May 29th, 11 am ET.
News
What to expect from Rumble Kong League's alpha build
Rumble Kong League, a competitive Web3 basketball game, has kicked off its long-awaited alpha test.
According to the team, players will get a first taste of the game in this early version while testing out various features added to the sports-based metaverse. This includes direct player control with new tactical action buttons, ultimate abilities, and a new "on-fire" mechanic.
In this alpha, players will lead a squad of 3 Kongs and navigate through some real-time PvP matches. With each action you take in the game, such as making baskets and blocking shots, your energy bar will be charged with a set number of points. Once the bar is full, your team will receive a temporary "On-Fire" buff, which unlocks a random Ultimate skill that could help you win the match.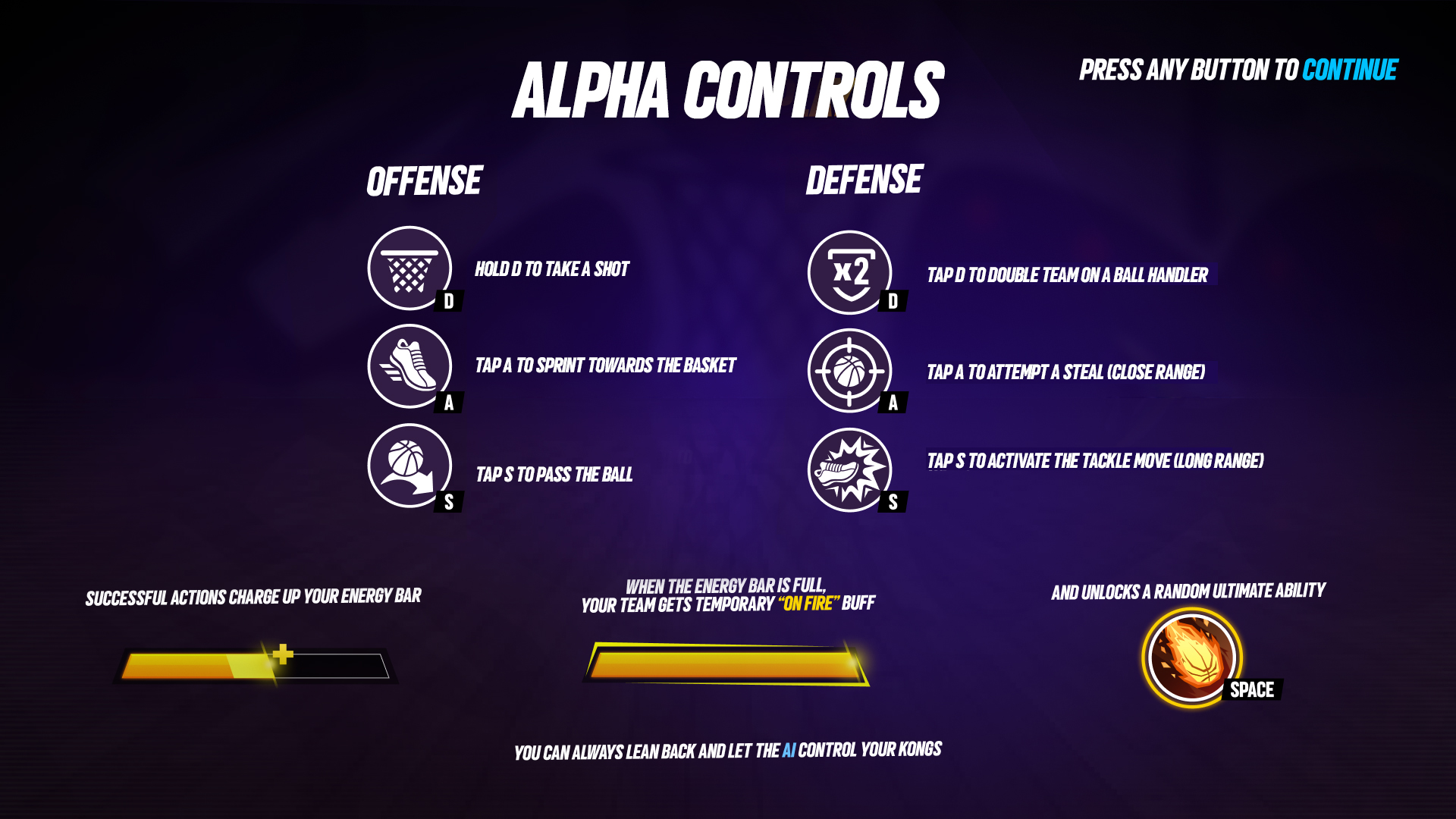 Players' feedback will be crucial in this phase, especially when it comes to tweaking in-game boosts. After 3-5 games, a pop-up will appear on the screen, allowing players to share their feedback.
According to the devs, players will have until May 29th, 11 am ET, to participate in the short playtest. To play the game, users must hold a Kong or Rookie NFT in their MetaMask wallets and create an account on the official Rumble Kong League website. It should be noted that Rookies are not supported in this version. To that end, the team will provide some off-chain bot characters to play with.
Disclaimer:

The information provided on this page do not constitute investment advice, financial advice, trading advice, or any other sort of advice and you should not treat any of the website's content as such. Individuals should do their own research before taking any actions related to the product they read about and carry full responsibility for their decisions.
---
---