Skyweaver Introduces Skypass as a New Progression System to the Game
With Skypass, players can earn additional base cards whenever they level up during a season.
News
What you need to know about Skypass and how to get one in Skyweaver
Skyweaver, a free-to-play trading card game, has announced Skypass, a new progression system that features a host of seasonal rewards for players to grind for.
According to Horizon Blockchain Games, the new rewards system will be launched along with Hexbound Invasion, its second major Expansion Set, which will see 50 new cards joining the TCG's ecosystem. With Skypass, players can earn exclusive rewards, like the Hexbound Invasion base cards, each time they level up during a season.
Each season will last 28 days, and it will take 100XP to level up. At the end of every season, the seasonal level will be reset to 0, with new rewards populating the progression track as below. There are two types of Skypass available: One is the free track that everyone can participate in, and the other is a Premium track which can be purchased for $14.95 each.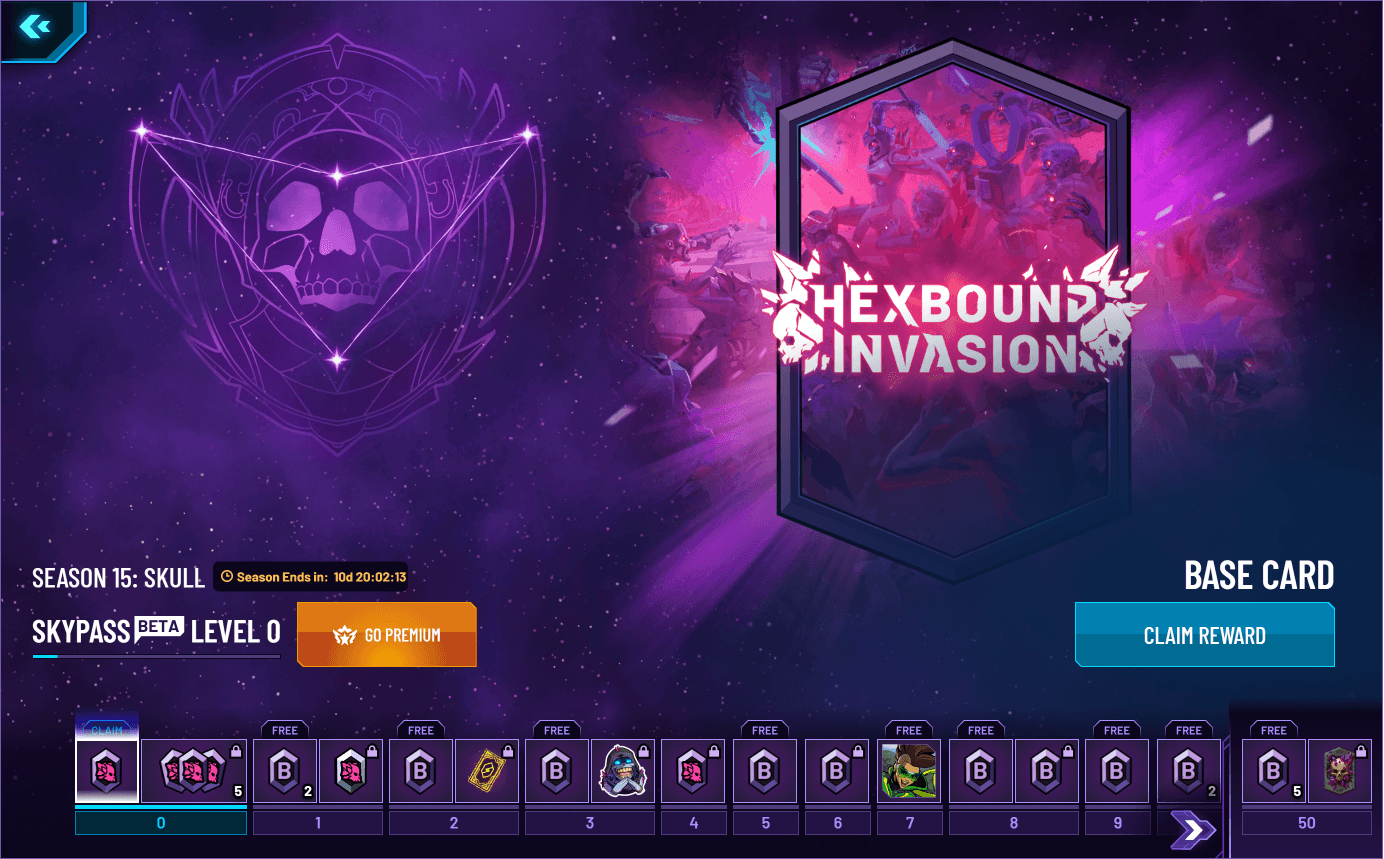 Even if you're not playing, you can still claim a free Hexbound Cage card by visiting Skypass during the Hexbound Invasion. There are 50 levels in the Skypass, featuring different rewards for both new and existing players.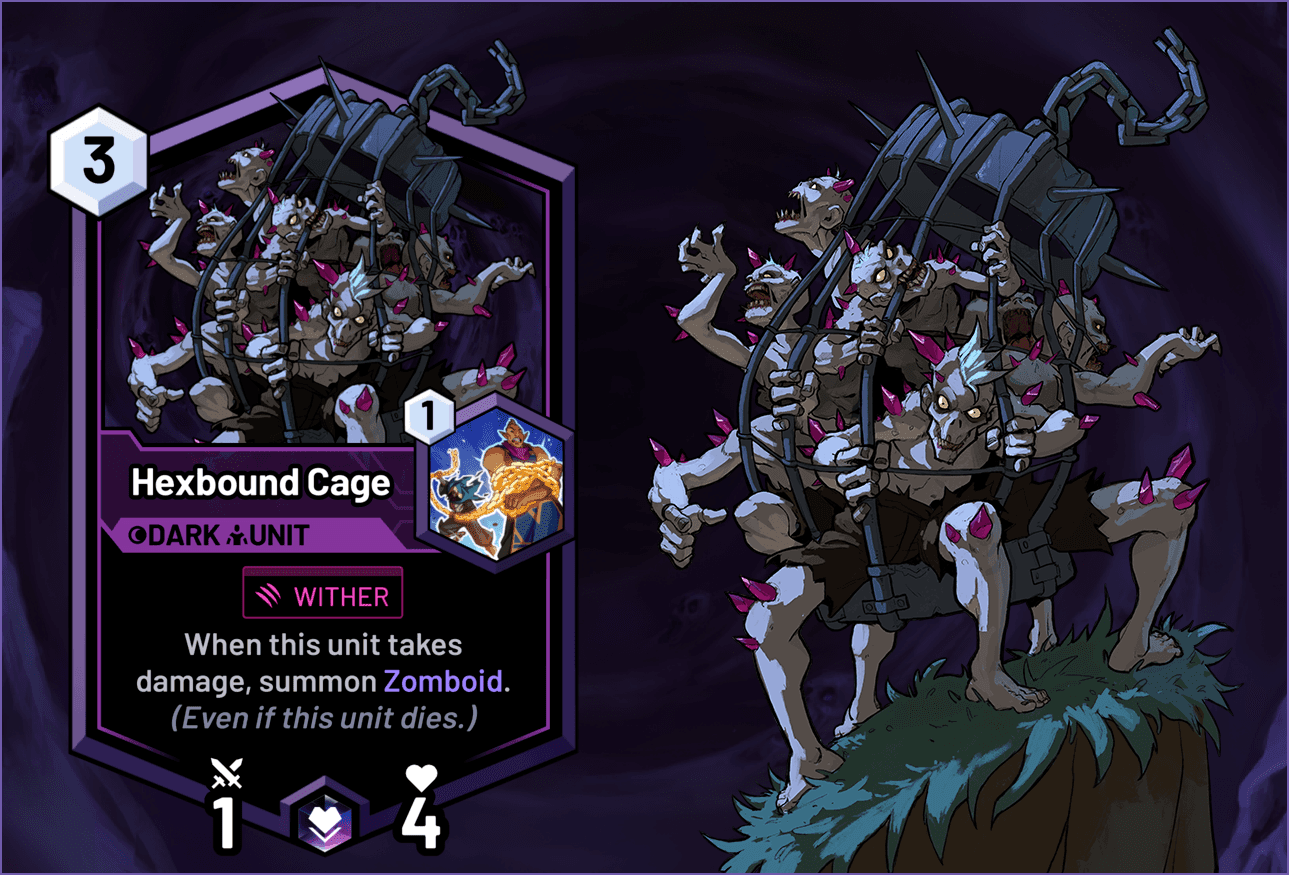 While the regular pass is free for all, a Premium pass will allow holders to earn tradable rewards and extra cards with limited edition stickers and card backs. For the Hexbound Invasion event, the following card back design will appear on all NFT cards obtained from the Premium track.

Eventually, more reward variety will be included in Skypass as the free-to-play title continues to expand in gameplay. This includes the addition of Sticker points and XP Boosts, as well as other items. To learn more, check out the official post here.
Disclaimer:

The information provided on this page do not constitute investment advice, financial advice, trading advice, or any other sort of advice and you should not treat any of the website's content as such. Individuals should do their own research before taking any actions related to the product they read about and carry full responsibility for their decisions.
---
---