Yuga Labs Unveils Legends of the Mara, an Exciting 2D Strategy Game
According to the announcement, Legends of the Mara is a standalone experience where Otherdeed holders will receive a Mara apprentice, who plays a vital role in defending the Otherside.
News
Meet Legends of the Mara, a 2D experience fueled by ApeCoin
The second trip to the Otherside has successfully concluded. With that, Yuga Labs, the Web3 company behind the BAYC NFT project, announces Legends of the Mara (LOTM), a collection-based NFT strategy game that picks up where the second trip left off.
According to the announcement, Legends of the Mara is a 2D standalone experience powered by ApeCoin. The game focuses on the Otherside Koda collection and introduces a new collection – Mara – which can evolve into Kodamara.
Anyone who owns Otherdeed, a digital land plot in the Otherside, will receive an NFT Vessel, which develops into an apprentice called Mara. Under the right conditions and with the right catalyst, it can evolve into a skilled Kodamara, a capable helper in Otherside.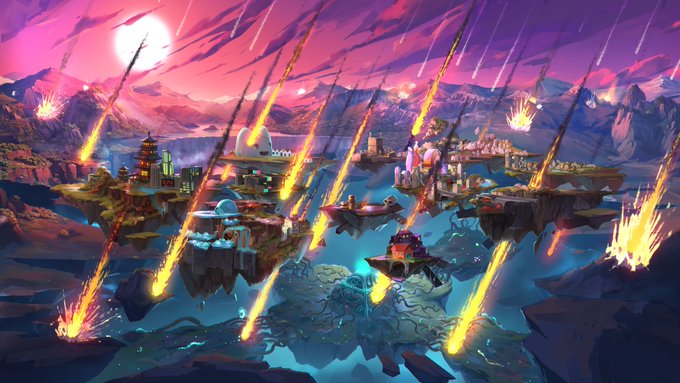 A Vessel, which premiered at the end of the Bone Deed trailer, is a meteor capable of supporting a Shade, a crucial component to defend the Otherside. In early April, each Otherdeed holder will be able to claim a Vessel. Each Vessel will be given one of three functions at random: hunting, farming, or enchanting.
Before revealing a Mara, the Vessel will go through an incubation phase. Maras that emerge from the Vessels will take on the roles assigned to them: Farmers, Hunters, or Enchanters. Farmers will harvest fragments from Otherdeeds; Enchanters will provide buffs and bonuses, while Hunters will defend the land from violent threats.
It should be noted that Maras and Kodamaras' powers are far more limited than Kodas', the primary keepers of Otherside. A Koda can be assigned to an Otherdeed plot to perform the above functions. If assigned to be Hunters, Kodas with weapons and Mega Kodas will see their traits employed in battle.
Holders will get to defend the Otherside in May. With one more month to go, fans are now speculating which Maras or Kodas they should use. NFT analyst @NeoTokoh recently posted a detailed thread on what to look out for in LOTM:
Disclaimer:

The information provided on this page do not constitute investment advice, financial advice, trading advice, or any other sort of advice and you should not treat any of the website's content as such. Individuals should do their own research before taking any actions related to the product they read about and carry full responsibility for their decisions.
---
---